Starlink excels in many aspects as a broadband service provider; unfortunately, their customer service department leaves plenty to be desired. 
If you have been wondering how can I contact Starlink? You may be disappointed to learn that the only way to contact the customer care team with your tech issues or billing enquiries is by creating a support ticket via the official Starlink website. Currently, this option is only available to Starlink users; if you do not have a Starlink account, which can only be created by placing a Starlink order and starting a membership subscription with the satellite broadband service, you will not be able to speak to a member of the Starlink team. 
While some may argue that a lack of a telephone support option is a sign of a shady company and you would be better off taking your business elsewhere, it is quickly becoming the norm for future-ready service providers to solely provide their customer support via live chat or contact forms which can be filled out via the website. 
This article will provide a step-by-step guide to creating a support ticket which will be picked up by the Starlink customer service team. Additionally, it will also cover how to check the status of your ticket and what to do if you experience any issues while attempting to resolve a query.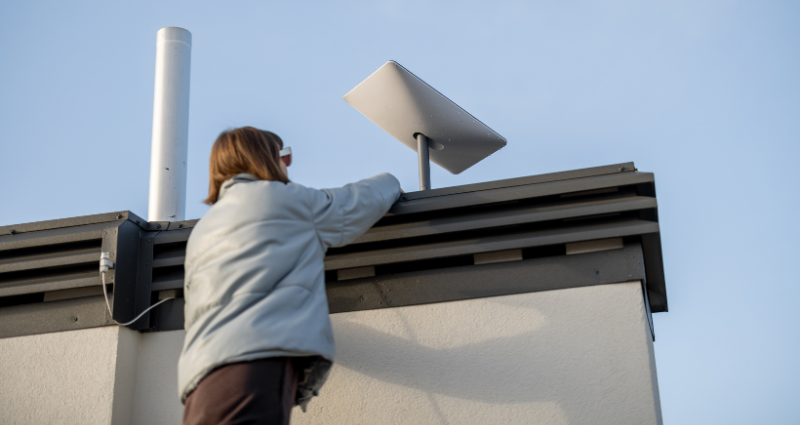 How Do I Contact Starlink?
Before creating a customer support ticket, see if you can answer your query by reviewing the information on the Starlink support page on the website or app. The support page was developed to answer all the frequently asked questions concerning billing, installation, and setups. 
If you still need assistance, log into your account, and create a customer support ticket here, or if you have the Starlink app, tap the support option. You will be asked to select from the main support topics, for example, they include account billing & orders, setups & installations, troubleshooting, service plans and cancellations. Alternatively, you can use the search box to search for keywords related to your query; if you don't find a relevant topic, select one at random and continue to the next step. 
If the information provided when you select the support option doesn't resolve your query, click the thumbs-down icon, which will confirm that you need assistance from the team. Then, the final step is filling out the contact form and creating a ticket. 
Describe your issue in as much detail as possible and provide any attachments relevant to your enquiry. When you hit the submit button, you will create a customer service ticket.
How Do I Check the Status of a Support Ticket?
To check the progress or status of your ticket via the website, log into your account, head to the support page, and view your messages, which will appear on the left-hand side of the menu. 
If you are using the Starlink app, tap the mail icon to review current and expired tickets. In addition to checking the status, you can add information to the existing ticket – never create a new ticket for the same issue, as it will instantly be closed.
Struggling to Contact Starlink Via the Contact Form and Ticket Procedure?
If your ticket has been closed in error, you are not already a Starlink member, or you have been locked out of your account, the only other way to contact Starlink is via the complaint email: [email protected]
When using the complaint email address as a contact method, use "customer complaint" as the subject line to ensure it gets noticed by the team.

Book your Starlink Installation today