With traditional internet service providers, you can't take your broadband with you when you move, regardless of whether you are moving down the road or across the country. 

If you are currently a Starlink customer and have been wondering, can you take Starlink with you if you move? The short answer is yes. You can bubble wrap your satellite dish and router and take it to a new address. However, there are some instances where this may not be possible, and there are a few amendments you will need to make to your service plan before you can reconnect to Starlink broadband from the comfort of your new home. 
Before we answer the question, can you take Starlink with you if you move? This article will provide a brief introduction to the revolutionary broadband service, which will also explain how it is possible to take your broadband service with you when traditional operators will leave you waiting before a new broadband service can be set up. 
How Does Starlink Work, and How is It Portable?
Unlike traditional service providers, Starlink isn't a land-based broadband company that enables connectivity via wires and cables. Starlink uses its satellites in space to communicate with ground-based user terminals (dishes). 
Thousands of Starlink satellites in space have been situated by SpaceX rockets to provide global broadband access. As Starlink is still a fair way off its prime number of satellites, there is plenty of work to be done until the service is fully global, but throughout the UK and most of mainland Europe, there is access to high-speed and low-latency broadband – even in the most remote areas. To check if Starlink is available in the location you will be moving to, check the availability map.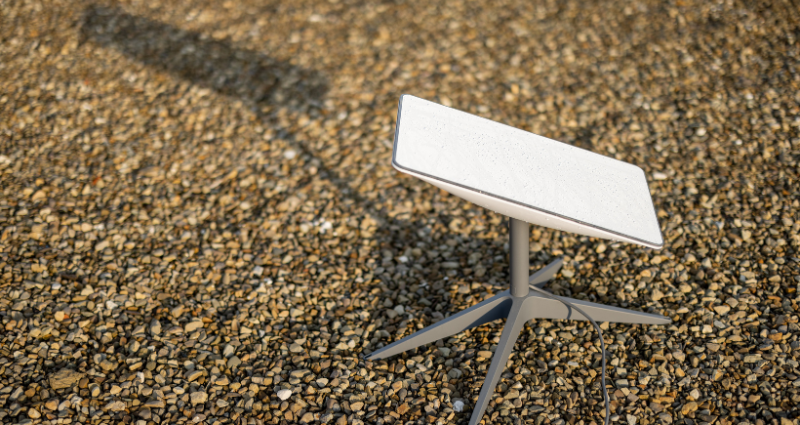 Can You Take Starlink with You If You Move?
While it is possible to move to the same service area and a different service area with Starlink, moving outside of your service area can be a little more complicated.
Moving in the Same Service Area 
To move with Starlink while staying in the same service area, set up your Starlink dish in your new home and update your address via your Starlink account dashboard. Once your address has been updated, your dish can continue to communicate with the satellites and enable optimal performance. 
Moving to a Different Service Area 
If you are moving to a different service area, check the Starlink coverage by visiting the Starlink website and entering your new postcode. In areas with service availability, update your account with your new service address and wait for approval; this should typically take no longer than an hour. However, if there is not enough capacity in the service area, Starlink may not be able to accommodate your connection request, and you may be placed on a waiting list. 
Travelling with Starlink 
If you are planning to travel to multiple new locations, adding the portability add-on to your service plan may be a better option than continuously registering new addresses. The portability add-on costs £25 extra a month, and it works similarly to Starlink Roam, which was initially called Starlink RV.

You can read more about Starlink Roam in our complete guide.